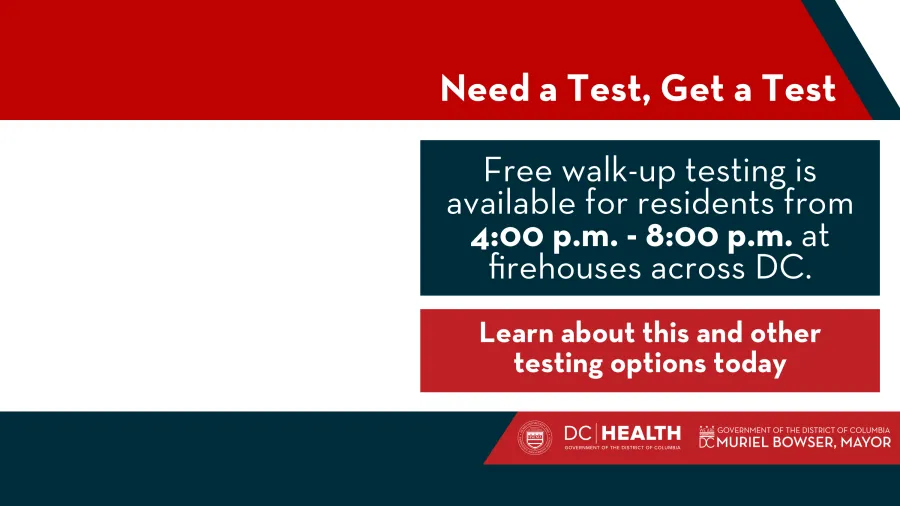 District of Columbia Phase Two starts Monday, June 22, 2020
Mayor Muriel Bowser announced Phase Two to begin on Monday, June 22, 2020, allowing certain businesses to reopen and activities to resume under specified conditions outlined at coronavirus.dc.gov/phasetwo.
free testing in the district:  Need a Test? Get a Test.
DC residents experiencing any COVID-19 symptom (fever, cough, sore throat, shortness of breath or difficulty breathing, congestion, body aches, chills, runny nose) or with known exposure to COVID-19 should get a COVID-19 test. You DO NOT need a doctor's note for any of the walk-in sites. Click here for Free testing sites and more info.